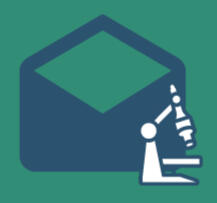 Practical, actionable ways to improve as a dev & dev advocate.
The Developer Microskills newsletter helps you grow in your career in just a few minutes per issue.

Each issue, you'll get a practical, actionable way to improve and achieve your goals. No vague, hand-wavey self-help BS telling you to just "believe in yourself."
Not to be dramatic but @samjulien has one of the best developer newsletters EVER. I always learn something super valuable from him

— ceora🌺🌸 (@ceeoreo_) March 12, 2021
One of, if not my favorite newsletter. If you do any sort of technical writing or developer advocacy you need to be on his newsletter!! https://t.co/Yxk8JqkvY5

— Noah Hein (@NHeinDev) June 9, 2021
Just want to give a huge shoutout to @samjulien's newsletter. Awesome, awesome advice for developers (and often just for life in general).

Sign up is at the bottom of the page!https://t.co/tlrzjgO7ul

— Ali Spittel 🐞 (@ASpittel) May 14, 2021
I 💜 @samjulien's newletter. His emails are so frank and so darn relatable, he is like a big brother or a mentor I never had. Thanks for taking the time and sharing. You have no idea of how motivational your newletter is especially for devs like me trying to break into big tech..

— Jacqueline Binya (@jacquelinebinya) May 14, 2021
thanks to @samjulien for his newsletter.
What I notice in the creation of content today especially on the tech side, it's not the technical articles that are important but everything around.
From how to develop your career to how to work efficiently

— The Swift Ekim (@ekimkael) June 5, 2021
No spam, and I'll never sell your information (gross).
© 2020-Present Sam Julien
You're in
Thanks for signing up. Check your email to confirm your registration and you'll be on your way. Looking forward to getting to know you!